V 1605 (ex M 1903, ex "Mosel")
GPS position: N 58 10 611 E 008 20 912
Type: wreck of 2nd worldwar
Dimension: 49,73x 8,14x 3,75 m.
Level: deepdivers-experience (technical divers)
Current: yes
Depth: 30m to 54m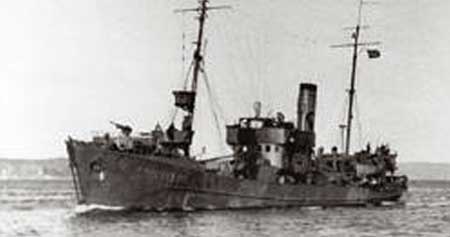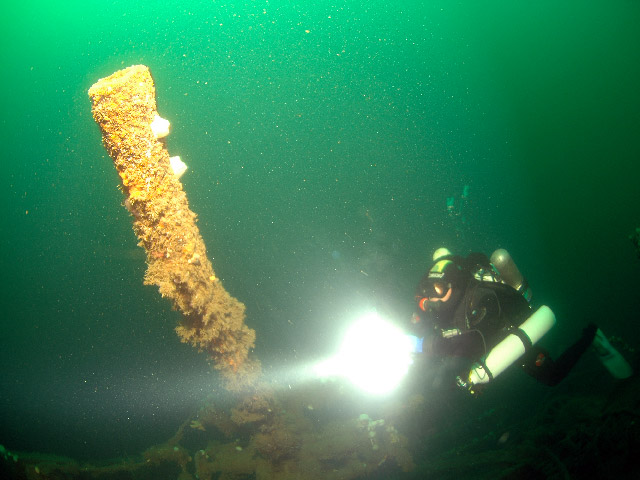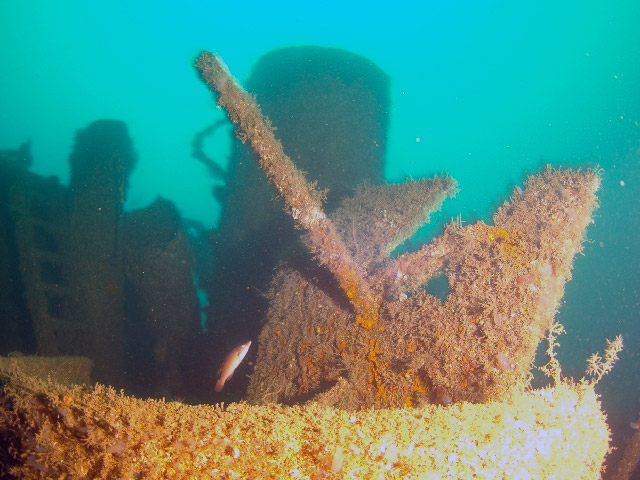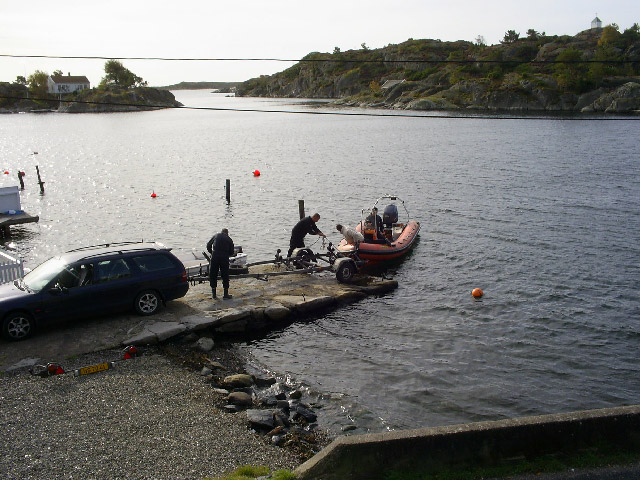 V 1605 was a so called Vorpostenboot of the German Navy in World War II. Vorpostenboote were auxiliary warships that had been converted from fishing trawlers or whaling boats. They were small, compact and in many cases heavily armed combat vessels that where able to fulfil a wide range of naval duties like escort duties, submarine chasing and mine clearing. In English language this class of German Navy vessels was mostly referred to as Trawler Type Auxiliaries (TTA), Patrol Trawlers or Flak Ships. Although the last official name of this wreck was V 1605 it is much better known under its former name "Mosel" which it originally carried as a fishing trawler.
Originally, "Mosel" was a German fishing trawler of the Uranus-class that was built in 1937 by Schiffbaugesellschaft Unterweser (yard nr. 264). Her owner was the fishing company Hochseefischerei Hans Kunkel from Wesermünde. She was launched on 28 July 1937 as a side-trawler. Like many other fishing vessels and whaling boats, on the outbreak of war in September 1939 "Mosel" was required by the German Navy (Kriegsmarine) to be converted into an auxiliary warship to serve in World War II.
On 6 October 1939 she was commissioned by the Kriegsmarine as auxiliary minesweeper M 1903 with the 19. Minensuchflottille (minesweeper flotilla) that was formed just a month before. Her homeport was Kiel. At first, M 1903 served for security duties on the Baltic Sea and later on guarding work in the Danish Belt. Its first operations of greater scale M 1903 had in April 1940 during the invasion of Norway, the so called Operation Weserübung, where it served as an escort for supply ships that sailed from Germany across Kattegat and Skagerrak to Norway. There it participated in several rescue and salvage operations, especially for the stricken Heavy Cruiser "Lützow". Until 1943 Kattegat and Skagerrak remained the area of operation with security duties. On 8 October 1943 the 19. Minensuchflottille was decommissioned and therefore "Mosel" had already been transferred to the 16. Vorpostenbootflottille on 5 October 1943. There she was renamed to V 1605. Her new homeport was now Fredrikshavn in the north of Denmark. This flotilla was tasked with security and escort duties for convoys and merchant ships and its area of operation was Kattegat and Skagerrak. For these duties V 1605 was armed with a number of anti-aircraft guns of 8,8 cm, 3,7 cm and 2,0 cm calibres and depth charges. With this armament she could hunt down submarines, clear mines and offer effective protection against air raids. A very special piece of equipment V 1605 carried was a radio detection device (Funkmessortungsgerät) FuMO 62, also known as Hohentwiel S.
On 15 October 1944 V 1605 was dispatched to escort the German controlled Norwegian tanker "Inger Johanne" that carried petrol from Oslo to Kristiansand on behalf of the German Navy. The small convoy had only a small distance to go until Kristiansand and had reached a position out of Lillesand still heading west. On the afternoon, near Brekkestø, the convoy was discovered by a large British-Canadian formation of fighter bombers of the British Coastal Command, that came southward from the Naze. The aircraft belonged to the Banff Strike Wing which was based at Banff, Scotland. The formation consisted of 21 Bristol Beaufighter TF Mk. X of RAF 144 Sqn and the Canadian 404 Sqn ("Buffaloes", RCAF), as well as 12 De Havilland Mosquito FB Mk. VI of 235 Sqn and five more of 248 Sqn. Of the 21 Beaufighter TF Mk. X, nine belonged to RAF 11 Sqn and 12 to 404 Sqn (RCAF). At 15:18 o'clock they started the attack, which was led by the Frenchman Sqn Ldr Jean M. Maurice. He was said to be one of the best Beaufighter-pilots of Coastal Command. The 12 Beaufighter of the Canadian 404 Sqn, that were led by Sqn Ldr W. R. Christison, attacked "Inger Johanne" in pairs with gun fire and unguided rockets to suppress the anti-aircraft fire. The nine torpedo-armed Beaufighter of 144 Sqn conducted the main strike on the tanker. The Mosquitoes attacked V 1605 to keep its much more powerful and dangerous anti-aircraft guns busy. V 1605 tried desperately to keep off the attack with its 8,8 cm, 3,7 cm und 2,0 cm flak, but finally it was left without a chance. Against such a massive air raid, V 1605 could impossibly protect the tanker or even itself. While the Mosquitoes pulled the anti-aircraft fire on themselves, the torpedo-armed Beaufighter ("Torbeaus") managed to hit the tanker. "Inger Johanne" caught fire and soon after the petrol in its tanks ignited with a violent explosion. So "Inger Johanne" ended up in a hell of flames. V 1605 suffered from countless hits by gun fire and rockets. Finally one of the unguided rocket projectiles hit the boiler room, killing all crew men in there instantly. Now V 1605 was without engine power and unable to manoeuvre. Electricity also should have failed by then. Further hits set the forecastle with its 8,8 cm flak to fire, causing fatalities there also. The multiple fires finally reached the ammunition store. When the aircraft stopped the attack at 15:37 o'clock, V 1605 was engulfed by flames and completely inoperative. Water rushed into its hull through the many leaks below the waterline, so only minutes after ceasefire V 1605 went down. 21 men of her crew died in the attack. Only five bodies were recovered. For 16 sailors, who went down with her, V 1605 became a war grave.
The wreck of V 1605, which in the region is better known under its original name "Mosel", was discovered in the summer of 2001 south of Lyngholmen, near Lillesand, excellently preserved and untouched. Its discoverers where the well known local divers Bjarte Vestol, Siri Skar and Ole Jakob Vallesverd. The wreck is not permanently marked with a buoy, so dives can be more time consuming than on other wrecks. The wreck position is completely unprotected off shore and exposed to the weather conditions, so during daytime strong winds from sea, causing swell and surface current, that can make safe decompression dives impossible, are always to be expected. Dives can therefore be performed best in the early morning hours, when a calm sea can be expected. This exposed diving location, combined with the greater diving depths of 35 to 50 m, make V 1605 a wreck for advanced and technical divers with experience in wreck diving and decompression procedures. "Mosel" is a stunning and fascinating wreck, since it is preserved literally in the condition when it sank. The wreck rest upright on its keel, slightly tilted to port. The bow section with both its anchors still in place, is reached at 35 m. At its tip a device used for mine sweeping can still be found. On the forecastle there is a huge circular platform on which the big 8,8 cm-gun still seems to aim into the sky. On top of the stern section, which is reached at about 50 m, there is another single gun of large calibre. The bridge is still quite intact, only the upper structures are destroyed. On the deck you can find boxes with ammunition, hastily torn open, some still with grenades in them. Even a fire hose is lying around. While diving, one can easily imagine the horrible scenes that must have happened there. The wreck of "Mosel" is certainly regarded as one of the most fascinating and spectacular in southern Norway.
Technical specifications:
Length: 54,56 m
Width: 8,14 m
Draught: 3,77 m
Gross tonnage: 426 grt
Displacement: ~925 t
Speed: 11,8 kn
Machinery: a triple-expansion steam engine with 760 hp
Range: 7200 nm bei 10 kn
Fuel: 240 t of coal
Crew: 17 (as a fishing trawler), the war time complement is unknown, but higher
Armament: several anti-aircraft guns of 8,8 cm, 3,7 cm und 2,0 cm calibres, depth charge