DIVE BOAT
Highly customized
to ensure maximum
diving safety
The boat is custom built for diving. 40 feet with two 165hp diesel engines. At the rear, a large door leads to the diving platform. On deck there is a shower with hot and cold water to rinse the equipment after diving. You'll find outlets for 12 and 220 volt onboard.We have a lift installed on the boat to make easier for divers to come on board, especially for tech divers. The boat has a complete filling station with 150.000 liters of air stored in 10 x 50 liters 300 bar tanks in cascade.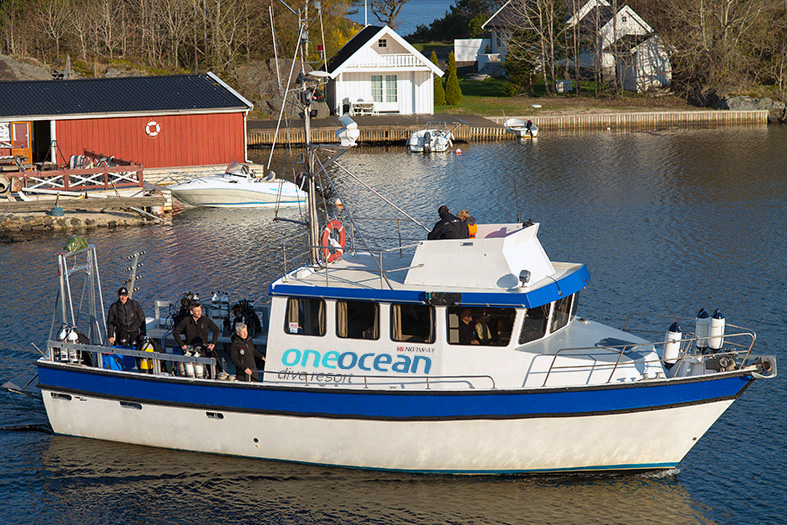 Safety equipment:
Oxygen and first-aid kit is always on board. Chartplotter Humminbird 1199/sidescan, a PC based navigation and radar system brings you safely home in darkness or bad weather. VHF marine communication and mobile telephone. Floatation devices for everyone onboard.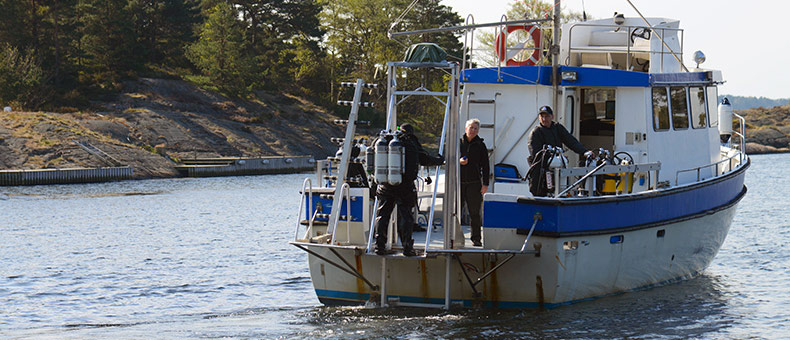 Automatic lift for divers to have easy access to the water.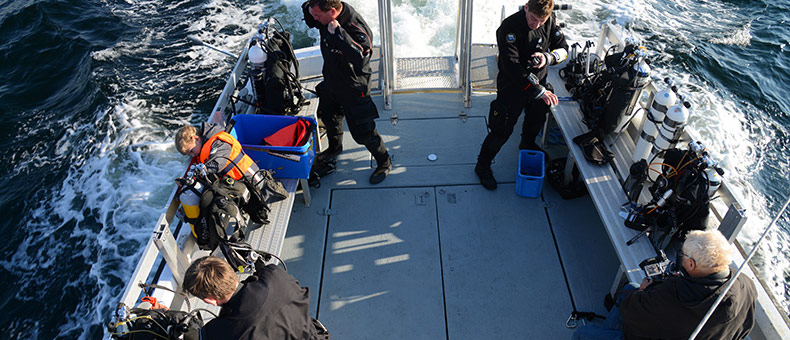 Big space on deck up to 12 divers.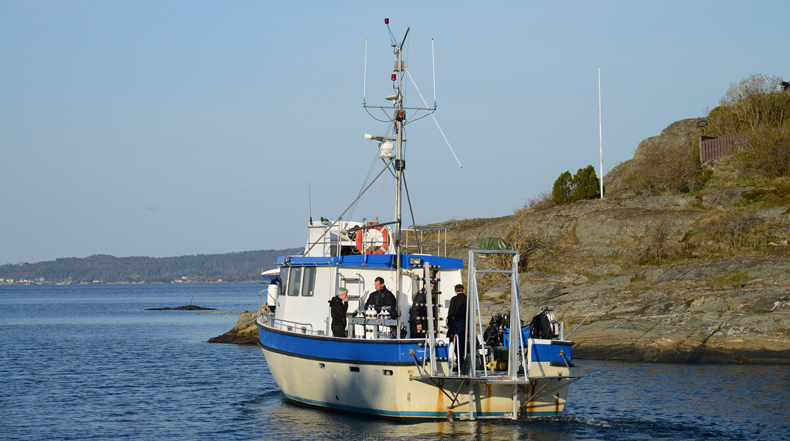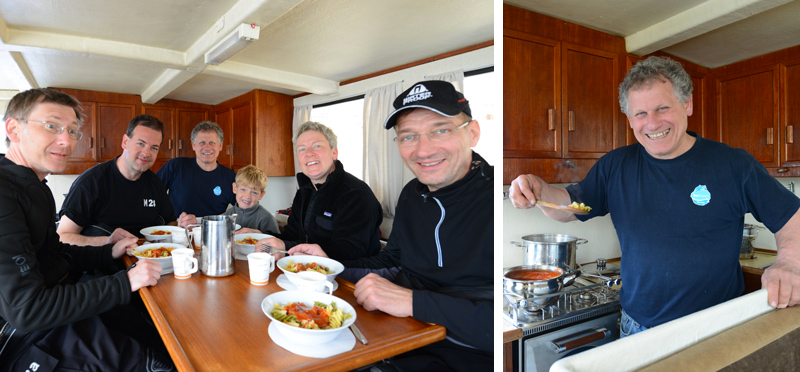 We arrange dive trips 7 days a week all year round. Between the dives will be served a light lunch based on Italian pasta or grill fish,soft drinks, coffee and tea, all included in the price.
The boat has complete fully station with 150.000 liter air in a storage of 10x 50 liters 300 bar tanks in cascade, combine with 250 l Bauer kompressor, an ideal solution for full day trips accompanied by a delicious meal on an island between the dive sites.
The total time for a dive trip is 2-3 hours for one dive, 5-6 hours for two dives depending on the surface interval. Trips must be booked at least one day in advance, max. 12 divers per trip.
DELTA SPIRIT
Great range – perfect
for wreck diving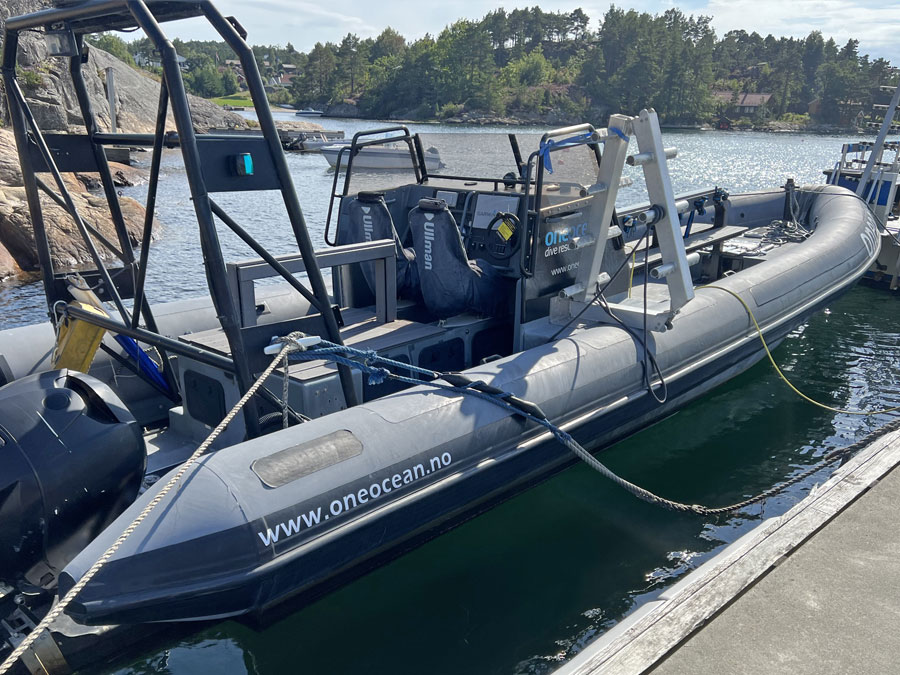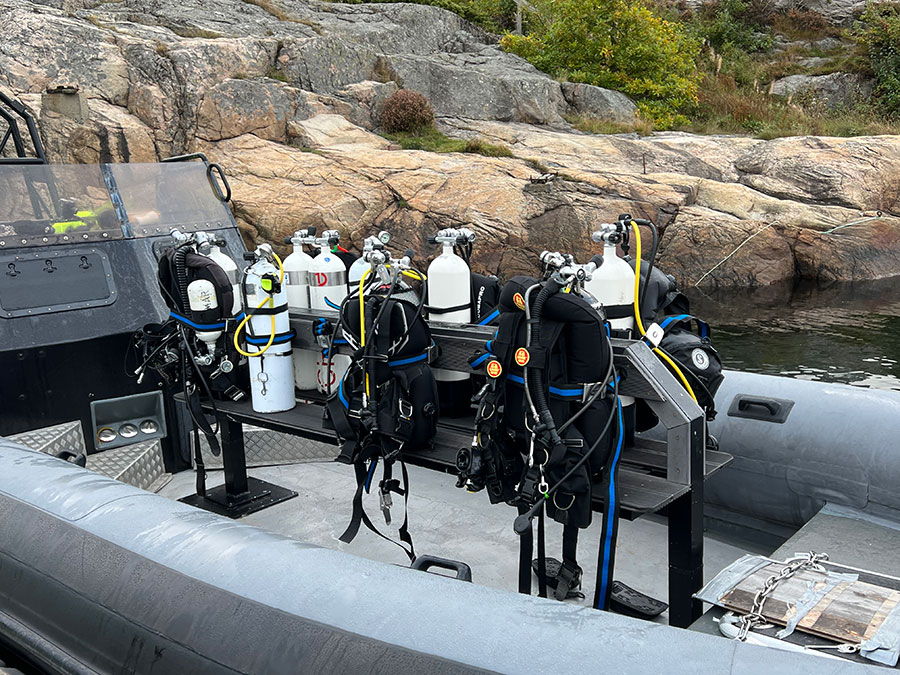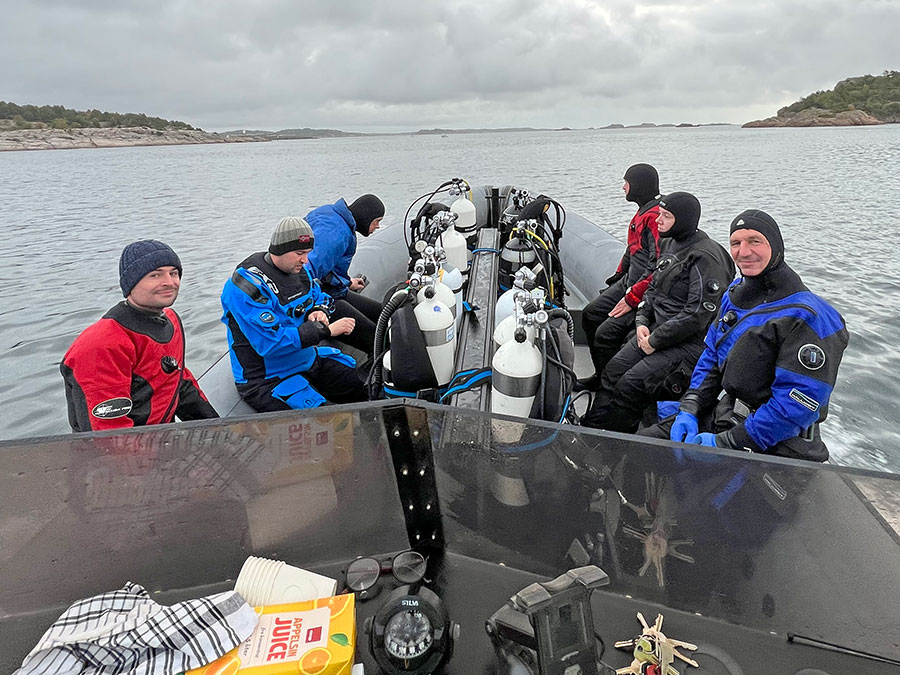 The new RIB is called "Delta Spirit" and measures 34 feet. Three 250 HP engines on the stern give a top speed of around 52 knots and a cruising speed of approx. 32 knots. The boat will effortlessly take 12 divers with double sets.
Safety equipment: Oxygen and first-aid kit is always on board. Chartplotter/sidescan, radar system, VHF marine communication, mobile telephone and floatation devices for everyone onboard.