Recreational courses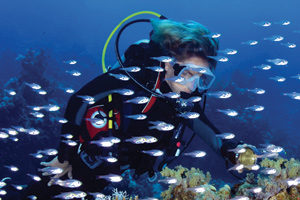 SCUBA EXPERIENCE
The Scuba Experience program is not a course, but an introduction to diving. On completion, the participant is issued with a certificate of participation but this has no validity as a diving qualification. However, if you enjoy the experience, you can continue onto the Scuba Diver course directly.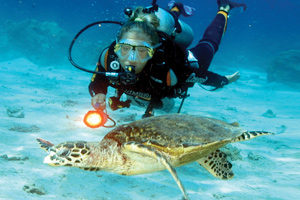 OPEN WATER DIVER
The Open Water Diver Course is a great "beginning", but is more challenging then the Scuba Experience as you will become an autonomous diver. The international certification you will attain enables you to dive (without the requirement of being accompanied by a diving professional) with a dive buddy to a maximum depth of 18 meters (60 feet).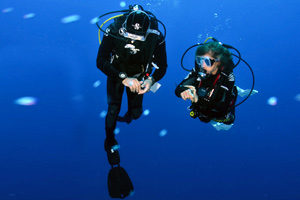 ADVANCED OPEN WATER DIVER
The Advanced Open Water Diver course represents the second level of training, thanks to which you will learn to manage some special activities such as exploring deeper and navigating with and without a compass. You may also learn to search and salvage objects, dive in a current, dive on wrecks, in conditions of poor visibility, or at night. The international certification you will attain certifies you to dive, with a dive buddy, to a depth of 30 meters (100 feet).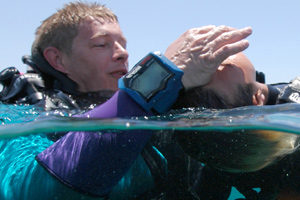 SCUBA RESCUE DIVER
The Scuba Rescue Diver course is one of the best ways of learning how to deal with diving emergencies. However, in the PSS training system there are two other courses dedicated to rescue: First Aid – CPR and Oxygen in Diving Emergency. The first has general applications, while the second deals with the administration of normobaric oxygen to an injured diver. These three courses are therefore complementary and designed to deal with all the possible scenarios of any type of diving emergency.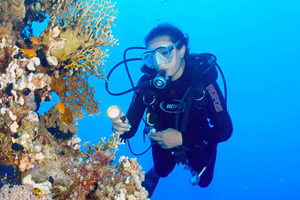 DEEP DIVER SPECIALTY
Although the Advanced Open Water Diver certification opens the door to many new diving opportunities, going deeper can be irresistible. If you want to venture to deeper depths, you can attend the Deep Diver course. At the end of the training you will be able to make no-deco stop dives with a dive buddy to a maximum depth of 40 meters (130 feet), which is the maximum depth limit for recreational divers.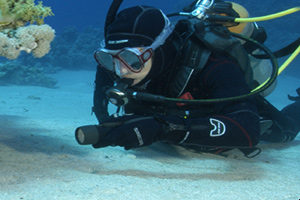 SPECIALTY DIVER
The PSS training system provides many specialized courses that are aimed at mastering the diving techniques already acquired or maybe trying something completely new. Some of the courses you can attend are: Night Diving, Limited Visibility Diving, Wreck Diving, Drift Diving, Search and Salvage, Underwater Ecology, Nitrox Diving, Digital Underwater Photography.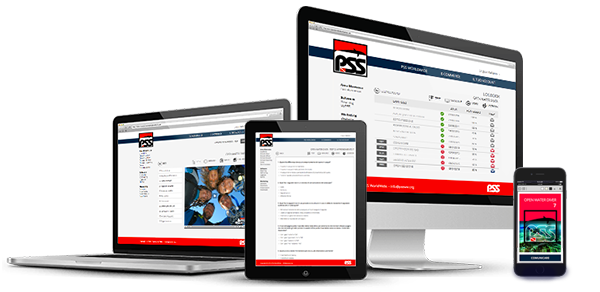 The most advanced study system,
from the most avant-garde diver training agency.
PSS was the first training agency in the world to develop an Elearning applied to diving focusing, when internet was in its infancy, on new technology that would revolutionize the way we learn. Since then, PSS Elearning has never stopped evolving, integrating new functions such as multimedial areas that have earned it, as well as the title as the first elearning in the history of diving, the title as the most advanced "cutting-edge" study system.