Professional courses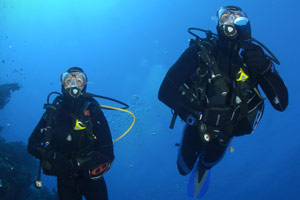 DIVEMASTER
The Divemaster course represents the first professional level. The course also represents an important step in a diver's career. Previously the diver had only been responsible for him/herself and his/her dive buddy but on becoming a Divemaster the diver becomes responsible for the safety and the enjoyment of all the certified divers that he or she accompanies on dives. A divemaster may also be called on to assist Instructors on recreational diving courses, supervising students who may be entering the water for the first time.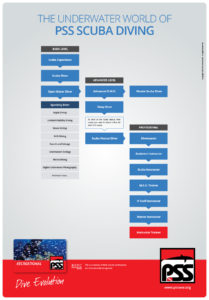 BECOME INSTRUCTOR
If the sea is your passion … live it all the way! OneOcean Dive Resort, as a PSS Instructor Training Center, is able to help you develop the necessary knowledge, skills and security you will need for your career as an Instructor.
OneOcean Dive Resort is affiliated to PSS Worldwide as one of the world's leading underwater education agencies that is part of the RSTC Europe educational agency pool. Membership in RSTC qualifies affiliated organizations, by virtue of the minimum common standards, as "internationally recognized". The PSS Diving Rules comply with the European Community Directives (EN Standards) and ISO (International Organization for Standardization) standards. This compliance is essential to operate, in compliance with the regulations issued, within the European Community and worldwide.