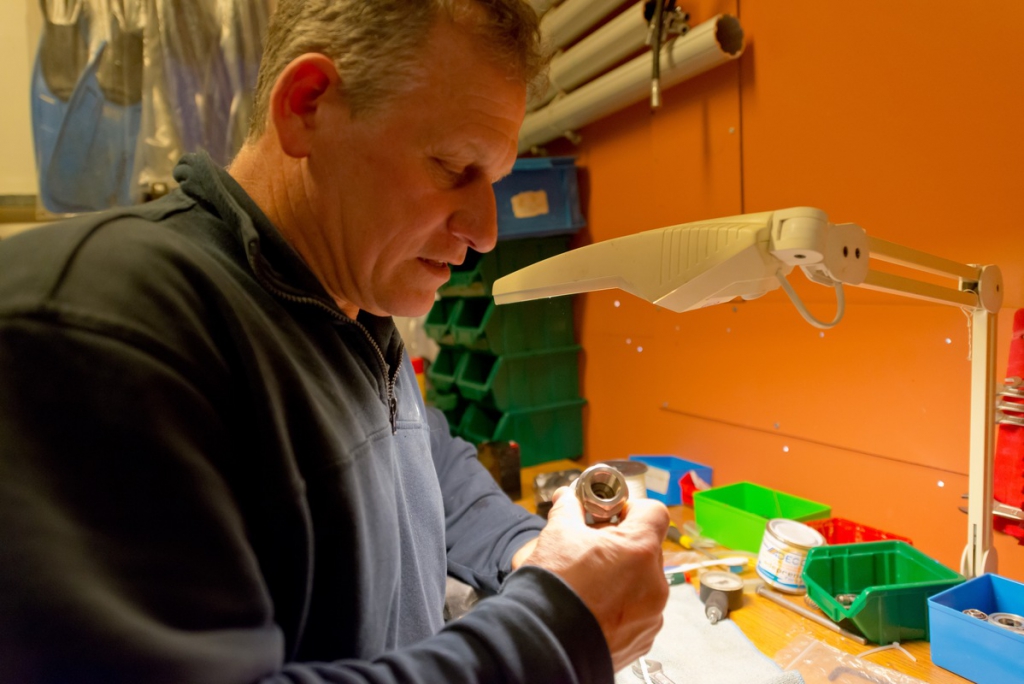 Service with quality in focus
Regulator bottle dive computer and valves, etc.
Dry and wet suit rep. and adaptation
Technical Service:
One Ocean has over 30 years experience with technical service and repair of all types of devices.
We can therefore offer professional service of regulators, bottles, valves, computers etc.
All service and repairs at One Ocean are performed with diver safety as the top priority. We only finish a repair when we are 100% certain the fault has been fixed so you know that the unit is safe and secure to use.
Suit Service:
At One Ocean, we also offer repair and maintenance of both wet and drysuit.